Episodes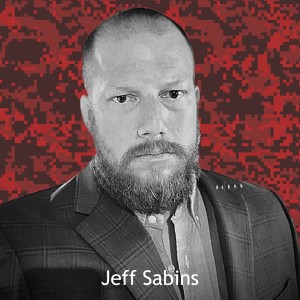 Saturday Nov 13, 2021
Saturday Nov 13, 2021
In Episode 3, we talk with Jeffrey Sabins the founder and CEO at Proven Valor Professionals where he builds military veteran teams to attack daily business operations! Jeff is deeply passionate about the military community and has seen firsthand how they can truly impact corporate America. He was enlisted for 17 years as a United States Marine and while on active duty, was deployed to Iraq, Afghanistan, and Somalia as an Infantry Machine Gunner and Infantry Unit Leader. He has seen operational restraints in all aspects of business and has found solutions to problems in every capacity. As a Purple Heart recipient, he knows what it takes to overcome hardship and continue pushing through adversity. Since retiring from the Marine Corps, he has served as an independent contractor for several companies fulfilling revenue analysis, data analysis, production oversight, and organizational development. Jeff is also a published author and enjoys telling stories and relating to others. You can purchase his novels on Amazon.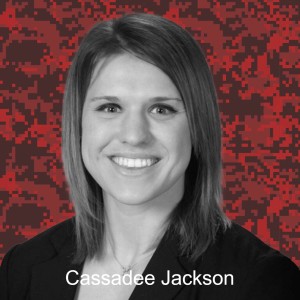 Tuesday Oct 26, 2021
Tuesday Oct 26, 2021
In this episode, Sean speaks with Cassadee Jackson, a Project Specialist in the Automotive and Mobility division at Escalent. Escalent is a leading "human behavior and analytics advisory firm specializing in industries facing disruption and business transportation." Sean and Cassadee breakdown what it means to be a project specialist, their mutual support of the LinkedIn platform for use by current, transitioning, and former Marines and military members. They also discuss the Marine Corps League and other community involvement.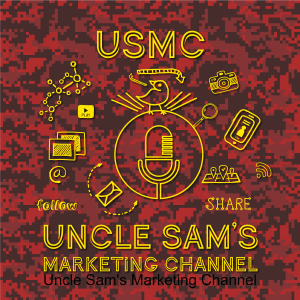 Thursday Oct 14, 2021
Thursday Oct 14, 2021
Sean Downey, the host of Uncle Sam's Marketing Channel, introduces himself and gives a little information about his background.
Semper Fidelis!
On this channel, we aim to connect with fellow Marines who have taken their skills learned in the Marine Corps, and are now applying them in the corporate world.
We all have a story to tell, what's yours? If you are interested in being featured on an episode, please contact us and we will set something up.